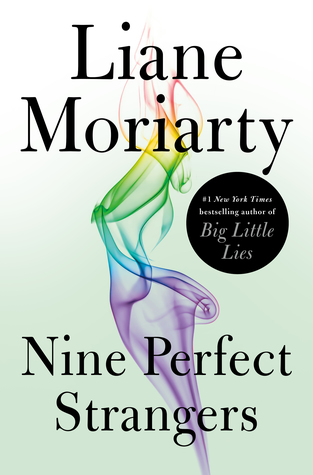 Title: Nine Perfect Strangers
Author: Liane Moriarty
Performer: Caroline Lee
Length: 16 hr, 18 min
Series: N/A
Publishing Date/Publisher: 2018 by MacMillan Audio
Format: eAudiobook
Review: I wouldn't say this was my favorite of Moriarty's book, but in true Moriarty fashion, she didn't disappoint.  There is a lot of depth to each of the characters and even though the story takes place over the course of a few days, SO much happens.  To be honest I myself felt a bit transformed by the end of the "week".
I feel the ending of this book was particularly satisfying and it was illuminating on so many levels.  I can't say much more than that about this book without giving away any spoilers, but I assure you it is worth the read.
I waited months for this eAudiobook to become available at the library, and it was so worth the wait.  Caroline Lee is a master of her craft, and she adds so much pizazz to the story with her excellent character voices.
Reader: Bekah
Rating: