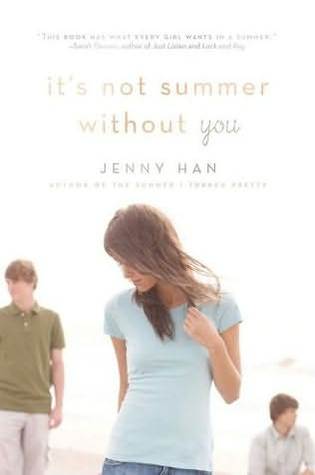 Title: It's Not Summer Without You
Author: Jenny Han
Performer: Jessica Almasy
Length: 6 hr, 45 min
Series: Summer, Book 2
Publishing Date/Publisher: 2011 by Recorded Books
Format: eAudiobook
Review: I was not quite as enamored with this book as I was with the first one, but it was still a great read.  Han captures the feelings of grief, angst, heartbreak, regret, and guilt so so well.  As with many trilogies, the second book hits the peak of conflict, so there really is no resolution at the end.  I imagine the feelings of resolution will come in the third and final book, and I am really hoping that Belly chooses the brother that I feel is better suited for her.
I certainly experienced some feelings of frustration while reading this book.  The characters are so young and impulsive that sometimes I just wanted to shake the selfishness right out of them.  I think though that Han's depiction of how the characters react to tragedy is realistic.  It is hard to know exactly how you will cope with something until it happens to you, and sometimes in our hurt we push away the people that matter most and make rash decisions.
That said, I am really looking forward to the final book!
Reader: Bekah
Rating: