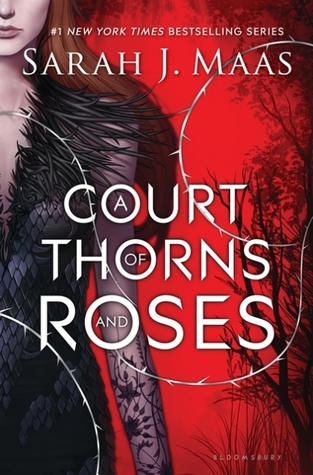 Title: A Court of Thorns and Roses
Author: Sarah J. Maas
Performer: Jennifer Ikeda
Length: 16 hr, 7 min
Series: A Court of Thorns and Roses, Book 1
Publishing Date/Publisher: 2015 by Recorded Books
Format: eAudiobook
Review: For diehard fans of Beauty and the Beast *cough**me**cough cough*, this was a delightfully unique retelling.   It had a bit of a slow start, very much unlike her Throne of Glass series, and slowly picked up speed until it reached it's heart-pounding conclusion.  I honestly didn't think I was going to give it more than 3 stars for the first half of the book, but the last 25% of the book was epic enough to make me reconsider my rating.  It's very easy to see the influence of the Beauty and the Beast tale in this book, however, based on the conclusion, the next book in the series will more than likely be moving in an entirely different direction.
My favorite character by far was Rhysand, and it makes me very excited that he will play a central role in the second book.  Maas seems to have a thing for building interesting love triangle-y sort of situations, and it does not seem that this series will be an exception.  Rhysand is clearly the polar opposite of golden boy Tamlin, which should make for an interesting rivalry.
Jennifer Ikeda is a great reader and I enjoy her narration.  I look forward to listening to the next book!
As a side note, my library categorizes this book as Young Adult Fiction, but I think it is more like New Adult Fiction.  It is one of those books that hovers in the gray area and is hard to categorize.  The sexual content is pretty graphic, which is not typical for the Young Adult Fiction genre, especially in the realm of Fantasy.
Reader: Bekah
Rating: