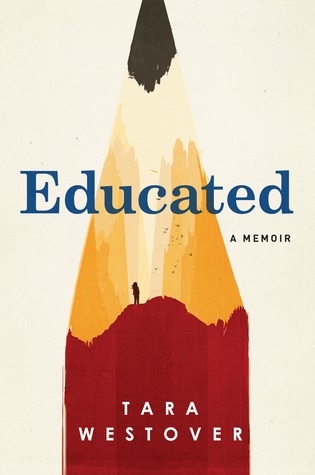 Title: Educated
Author: Tara Westover
Performer: Julia Whelan
Length: 12 hrs, 15 min, 32 sec
Series: N/A
Publishing Date/Publisher: 2018 by Random House Audio
Format: eAudiobook
Review: This memoir was truly fascinating.  I thought the audiobook version was incredible.  I have greatly enjoyed this performer for other books, and she really does a fantastic job with this one.
It is hard to believe this is a true story.  The fact that someone can go to college and excel without a formal education is a concept I had never considered.  As a librarian, I am a huge proponent of books, but this story really puts into perspective how powerful literacy, books, and internet access can be.
The physical, emotional, and psychological abuse in this book is difficult to stomach, so this is a serious trigger warning.  It is incredibly frustrating to see the cycle of abuse perpetuated on so many different levels, and it demonstrates how difficult it is to truly cut ties with an abuser, especially one that you love.  This story is a powerful example of how one can break the cycle and move forward in life.  My heart broke for Tara on so many occasions, and some of the choices she had to make for her own mental health and wellbeing brought tears to my eyes.  She is an incredibly resilient human being and I have great admiration for all she has accomplished.
I highly recommend this memoir.  I think it provides important insights into a world that few know about, and it tackles issues, such as mental illness, that have a lasting impact on more people than we realize.
Reader: Bekah
Rating: